Springfield Drug Crimes Attorney
Handling Complex Drug Cases in Missouri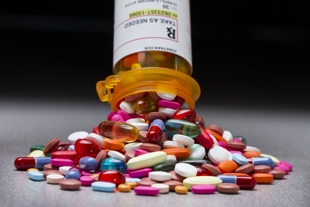 Have you been arrested or are you under investigation for a drug related offense? Drug crimes in the state of Missouri are investigated heavily and prosecuted severely under federal and state laws.
Being convicted of even a seemingly minor drug crime could lead to very serious, life-altering penalties. It is very important that you consult with a Springfield criminal defense attorney at Cole & Martin Attorneys at Law, LLC as soon as you have found yourself in legal trouble.
Both of our drug crime attorneys are former prosecutors, which means that they understand how the other side approaches cases and can anticipate how to defend you against them. In fact, our team includes a former Head of Major Crimes! This insight is invaluable when it comes to anticipating how the prosecution will approach your case and to crafting a strong and effective defense against the opposition.
To learn more about our firm and what your legal options might include, call us today for a free consultation at (417) 213-5441!
Cases We Handle in Missouri
There are a wide range of different drug crimes for which you could be arrested. This includes possession, possession with intent, sale and distribution, trafficking, manufacturing, and more. At our firm, we know how scary and overwhelming a drug crime charge or arrest can be. Our role is to help you understand the legal process and help you navigate your case.
We offer representation for a wide range of drug cases, including violations involving the following substances:
Marijuana
Heroin
Cocaine
Meth
PCP
Crack
The exact consequences involved in a drug offense conviction depends on the amount of drug in question, as well as the exact alleged crime. These penalties can include jail or prison time, costly fines, mandatory counseling and probation, and more.
Contact a Springfield Drug Crimes Lawyer for a Consultation!
If you or someone you love have been charged with a drug crime and are looking for legal defense, our firm is prepared to help with the job. We have the level of legal counsel you need on your side, with more than 35+ years of combined experience. If you are interested in a free case consultation, we would like to meet with you to discuss your options.